*This is a sponsored post in which I received free product in exchange for an unbiased, honest review. All of the opinions are 100% my own. This post also contains affiliate links or referral links which means, at no cost to you, I may earn a small commission from purchases made through these links. For more information, please see my disclosure page.
Getting Your Baby to Sleep Through the Night
Getting everyone to sleep through the night at my house has been a 5-year struggle. An epic battle of a mom against utter exhaustion. I know you other moms have been there. How to help your baby sleep through the night (so you can too!) is a question tired moms and dads have been asking since time began. Because we're tired. So freaking tired.
Finding the answers to baby sleep problems has never been easy. I've read countless books, blog posts, and articles and still faced sleepless nights with my kids. But there is help for exhausted parents. And hope. And now an online class called Baby Sleep Made Simple: 21 Days to Peace & Quiet.

An Online Class to Help with Baby Sleep?
I love online learning. And I've found it to be such a great resource for parenting. Which is something I was not expecting. I've found online courses for everything from Childbirth to Breastfeeding. And they are good courses. Amazing resources for parents to get help at home.
21 Days to Peace & Quiet is an online course designed to get your baby sleeping all night and waking later every morning in less than three weeks. Sounds impossible, right? Well, it doesn't have to be!
21 Days to Peace & Quiet is a step by step guide to helping your baby learn to fall asleep. And to stay asleep all night long. And it can work for younger toddlers too. The course is designed for parents of babies and toddlers ages 5 to 24 months old.
Can 21 Days to Peace & Quiet Help Gently Sleep Train a Baby?
Are you an exhausted mama with a little one you're struggling to sleep train? The entire time I was taking the 21 Days to Peace & Quiet course I was thinking, "where was this course when my kids were babies?". What a difference it would have made. And you can use it now!
The course covers everything sleep-related from night weaning to pacifiers, to creating a safe sleep space, and more. And it's not a Cry It Out heartbreaking sob fest for you or your baby.
The course teaches a few different methods you can use to teach your baby to fall asleep alone. You can choose what's right for you. But all are gentle and doable for you and your child.
The Truth About Baby Sleeping Through the Night
Now the truth about baby sleep is that there are no miracle cures. You can take every course, read every book and still your child is going to wake up sometimes through the baby and toddler years. My child is still a light sleeper. No course is going to change that.
Some kids have night terrors or nightmares. And then there will be illnesses and vacations that cause sleep disruption.
But teaching your child how to fall asleep on their own gives them the skills to sleep through the night MOST of the time. And to get back on schedule quickly when illnesses and vacations cause a disruption.
And it makes it possible for YOU to get the sleep you need to be able to enjoy your life and your baby and to just function in the world.
If you're curious about the course but not sure if it's right for you, check out the FREE Exhausted Mom's Survival Kit. It's the free intro to the course. You can learn a lot from the free stuff and then decide if the 21 Days to Peace & Quiet course is right for you.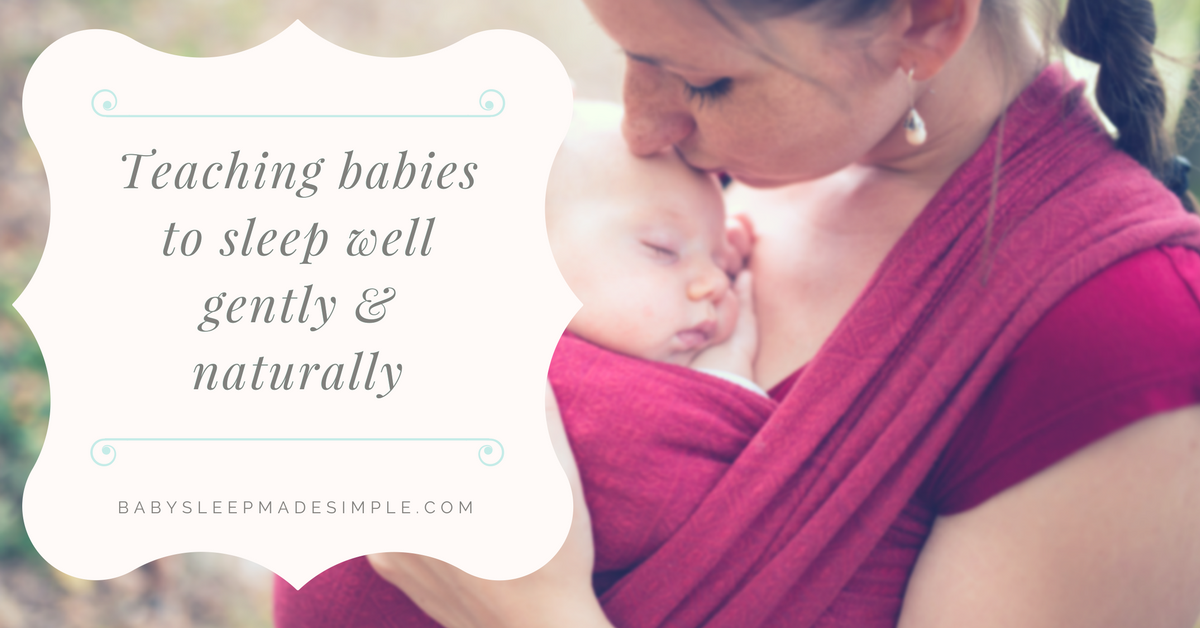 Why I Took a Baby Sleep Course to Help with Baby Sleep Problems
Now the truth is my toddler is a bit outside of the 5 to 24 month window this course is designed for. But after trying the FREE Exhausted Mom's Survival Kit on the Baby Sleep Made Simple Website I contacted the course creator, Jilly Blankenship, to ask if 21 Days to Peace & Quiet could work for me and my child.
She thought that since my toddler is still sleeping in a crib and is just slightly over the ideal age, we would still benefit. So, I was excited to give the course a try. At this point, I will do just about anything for a full night of sleep.
Neither of my kids is what you would call a good sleeper. But my youngest could set records. my little one did not sleep through the night once until nearly 2 years old. Those were some long nights, my friends.
Even when my toddler sleeps through the night she wakes up at the earliest of ungodly early hours. Still today at 2.5 this is true.
Where was the baby sleep course when she was an infant? The last two years of my life might not have been such a fog. A joyful fog. But still a fog.
She is also the lightest sleeper in the universe. If someone breathes in another room of the house she will wake up. Seriously.
In any case. I'm tired AF. And I thought the 21 Days to Peace & Quiet course was worth a shot.
Did My Baby Sleep Better?
The short answer is yes. Although I would say I have been there and done that when it comes to most methods of sleep training and baby and toddler sleep aids, this course still had a few new things to offer. And it did improve my child's sleep.
The two things I found most helpful for my situation in the course were how to create a peaceful nightly ritual and finding the right bedtime and nap time for your child.
The peaceful nightly ritual is basically your child's bedtime routine. You probably already have one. We did. But there were elements recommended in the baby sleep course that I had never thought to include.
Specifically, toddler massage turned out to be useful in helping my toddler relax and fall asleep more quickly. And it only added a couple of minutes to the bedtime routine. Well worth the effort.
I also found the schedule for naps and bedtimes to be useful. It turned out I was napping my toddler a little later than is optimal for when they go to bed. A slight adjustment there and I have seen a huge difference in naps (hint: kiddo is actually taking them!!!)
So, overall I was very happy with the results of this course. And I only wish I could've taken it when my kids were babies.

And if your child is older than 24 months, stay tuned! Baby Sleep Made Simple is coming out with a toddler course in the next few months!
What do you struggle with most when it comes to your child's sleep? Comment below (if I can help I will!)
Check Out These Other Posts You May Like:
How to Survive When Your Child Isn't Sleeping Through the Night
Breastfeeding Essentials Every Nursing Mom Needs
9 Positive Things About Having an Early Riser
Gentle Sleep Training for Babies